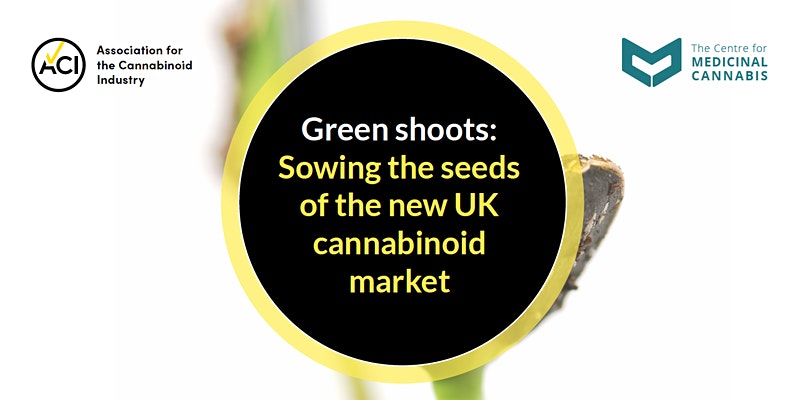 When: 4:00pm BST, 19 May 2021
Where: Online
ACI and the Centre for Medicinal Cannabis (CMC) published a joint report Green Shoots: Sowing The Seeds of the new UK Cannabinoid Market which provides a comprehensive analysis of the UK cannabinoid market and set out 20 new recommendations which if implemented would enable the sector to grow and flourish further.
The report was adapted from a recent submission made on behalf of ACI and CMC to the Prime Minister's Taskforce of Innovation, Growth and Regulatory Reform (TIGRR).
In this event we discussed and considered the report's finding and conclusions, and heard from the following industry speakers.
Chair Róisín Delaney Delaney, Editor of The Cannavist® Business Network
This webinar covered
Governmental and market-led deep dives into the economic and regulatory frameworks of the cannabinoid sector
Reducing administrative barriers to scaling up businesses via hemp plant regulation reform; establishing a dedicated cannabinoids regulator; robust enforcement action against non-compliant products; and establishing quality standards and industry guidance for product labelling and exportation
Encouraging innovation and commercialisation of new technologies
A dedicated 'centre of excellence' for cannabinoid science in the UK
Reducing barriers to entry, and making the UK market more dynamic and economically competitive
The UK is a leader of an exponentially growing market, yet the full potential is far from being achieved. We need to create a compliant but dynamic UK industry to fulfil the opportunity that the health and wellness sector is presenting. We need a coherent regulatory system and the institutional structure to back that up.
The UK will then be a world leader, with an innovative, prosperous industry from which we can all benefit.