The Association for the Cannabinoid Industry (ACI) today announces it is the first UK cannabis industry association to formalise a partnership with Trading Standards. This agreement was approved by the Secretary of State last week.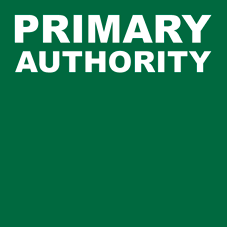 The Coordinated Primary Authority Partnership will allow ACI, and our members, to seek advice, general or legally binding, from the officials responsible for enforcing a soon-to-be compliant market. Trading Standards will monitor products on the market and maintain a National Intelligence Database to support their officers.
As part of the agreement the ACI has agreed to run educational webinars and develop literature to enable Trading Standards officers to recognise non-compliant CBD products sold in the UK. After FSA's 31st March 2021 deadline, any CBD product that does not have a validated novel foods application will be illicit.
"We are thrilled to further support the sale of safe and compliant CBD in the UK through this partnership with Trading Standards," says Leila Simpson, ACI Innovation Director, "This will enable us to ensure our members are getting the best available advice to help raise the standards of the industry and more easily share intelligence with the regulator about non-compliant products after the Novel Foods 31st March 2021 deadline."
Trading Standards will provide bespoke webinars, training, general information and guidance on topics such as, labelling, advertising claims and food safety management plans to ACI members.
"Buckinghamshire and Surrey trading standards are delighted with this opportunity of working in partnership with the ACI to embed regulatory compliance into a rapidly developing trade sector." Says Michele Manson, Business Team Manager, Buckinghamshire and Surrey trading standards. "Helping new and growing businesses to find a clearer path through legislative requirements is an important way for us to support economic growth and protect our local residents."
Through our partnership with Trading Standards, the ACI hopes to raise the quality standards of CBD for sale in the UK as well as providing our members with the peace of mind that their business activity is backed up by Trading Standards.