CBD: what are the opportunities and threats in the food and drink space?

Date: 22 September, 2020
Time: 11:00AM GMT (London)
Duration: 60 minutes
Register for free to watch the video of this event
The fast-growing edible CBD trend is set for a sea change. Products have until 31 March to attain novel food status or risk being pulled from retailers' shelves. But achieving the status can be a lengthy and costly process.
The Association for the Cannabinoid Industry (The ACI) will host their latest in a series of webinars on 22 September, in conjunction with the UK's leading magazine for the fast-moving consumer goods (FMCG) industry, The Grocer and one of North America's most established cannabis companies, Columbia Care.
The UK is fast becoming the leading jurisdiction in the world for the CBD industry since it has one of the clearest legal and regulatory frameworks concerning CBD products.
We've pulled together experts in retail, food safety and manufacturing to look at how legislation is changing, which products will be affected, how brands and retailers are getting ready for next March, and what the future will look like for CBD food and drink.
This is your chance to find out more from the experts on the opportunities, threats and challenges surrounding this complex but exciting market.
Date: 22 September, 2020
Time: 11:00AM GMT (London)
Duration: 60 minutes
Register for free to watch the video of this event
Panel

Leila SIMPSON
Head of External Affairs, Association for the Cannabinoid Industry

Leila joined the ACI in 2020 after developing advocacy and support provisions for medical cannabis patients as the chair of a national campaign group, the United Patients Alliance, in 2019. She previously led high-profile social and political change campaigns in the UK and abroad and worked in cause-related roles in social enterprise and citizen science.

Rosemary MAZANET
Chief Scientific Officer, Columbia Care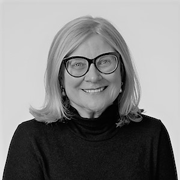 Rosemary has served as a C-suite executive at several biopharma and investment companies and has led multiple successful drug development initiatives. Rosemary is a Charter Trustee at the University of Pennsylvania and Co-Chair the Leonard Davis Institute Executive Advisory Board at Wharton.

Al OVERTON
Buying Director, Planet Organic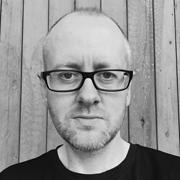 Al qualified as a herbalist in 1999 and has been involved in natural health retail ever since. Over his 19 year career at Planet Organic he has done almost every job possible, and now as Buying Director looks after a dynamic and industry leading Buying team.


Paul TOSSELL
Head of Novel Foods, Food Standards Agency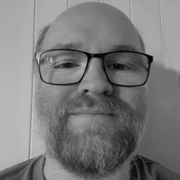 Paul has been Head of the FSA's Radiological, Genetically Modified (GM), Novel Foods and Feed Additives Team since January 2019. He has overseen policy development on CBD compliance with novel food regulations. Paul has been with the FSA since its formation in 2000, having previously worked for the Ministry of Agriculture, Fisheries and Food (MAFF).


Carina PERKINS
Editor, thegrocer.co.uk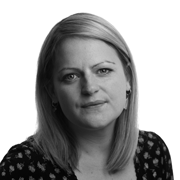 Carina is responsible for running and developing The Grocer's digital operations. With over a decade of experience in food and drink, Carina was previously managing editor of The Grocer, having also held the fresh foods editor and buying and supplying editor roles since joining in 2015.


Date: 22 September, 2020
Time: 11:00AM GMT (London)
Duration: 60 minutes